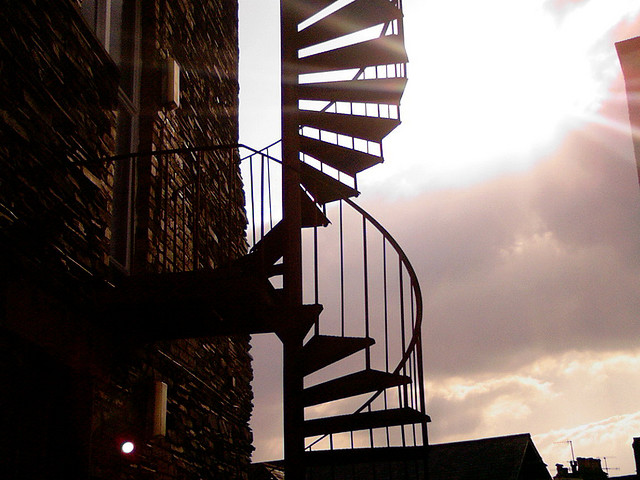 I can't do this anymore.  I need help.  I'll listen.  Come again, I will listen! You tell me none of it is real.  You say that only love is, so why does all of this hurt so much?
It's your belief in it that brings you pain.  That's where it begins and that is where it ends.
I spent so much time trying to please everyone and it did not work.  I lost who I was!  I abused my body.  I pretended.  I sucked up.  I lashed out.  No one is going to find me are they?  I have to find myself.
That is true.  You do the work, but with my help.
So where does that leave me?  You want me to accept things that I'm sure will make me unhappy! You want me to be unhappy?
Happiness is born inside of you.  It is a decision you make.  It is not the result of your life looking the way you want it to.
I don't like that.
I know.
I understand it, but I don't like it.  I want to be free.  I want serenity, joy, lightness.  I'm so tired of being pulled back down to these earthly dramas…these losses and battles.  It's painful to be here.
That's good.
What's good?
If you thought you were happy, how could I help you?  If all you wanted was to make your life look pretty, we'd be screwed!
Ok…
So long as you are willing to see that all the outside things will never bring you joy, we can remember what will.  This world will bring you fleeting pleasure followed by gut-wrenching sorrow….every time.  Now, we elect to change our minds.  We resolve to see things differently.  I can help you.  Call my name.  Ask for a miracle.
And that's it.
Well, yes and no.  You have to bring it all to me: the good, the bad and the horrendously bad.  Bring it all and we'll look at it together.  Slowly you will see.
See what?
You will see.
Ah, ok.
So?
Ok. I'm willing.  I feel like I've already seen hell.  I feel like my guts have been ripped from my chest.  I'm willing to see things differently.  I'm willing to believe there is peace beyond what is in front of me right now.
You know what they say about the slightest willingness?
Nope.
Let's just say it involves 1000 angels rushing in to help you.
Oh Sweet Jesus.
Him too.