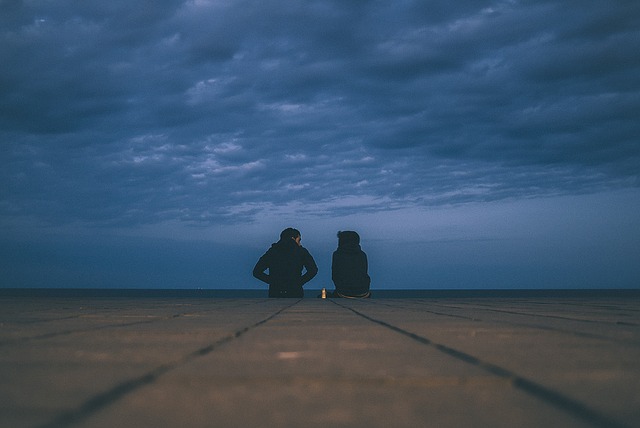 And from a place I told myself I would not dare enter again,
I love him.
Though not entirely against my will, it is with hands shaking, fingers scratched and bloodied that I go to him.
My heart beats long and heavy,
aware of the weight, aware of the pain, the grief and the crying out loud that has come before.
It isn't the same, I tell myself.
He's not the same.
It's deeper, more raw.
I quiver and burn at the thought of him.
This is all I know.
I could not cut this cord between us,
not even if I tried.
And so I walk to him,
eyes closed clutching love and hope to my breast.
I will survive this.
I will make it through with or without him.
And yet without him feels like sinking, like losing something that has been sewn into my skin.
So I force myself to look up.
I force myself to walk, to meet his eyes, to breathe his air, to say his name as he says mine.
This is our time, he says.
This is us.
Bound and scared and loved.
This is us.