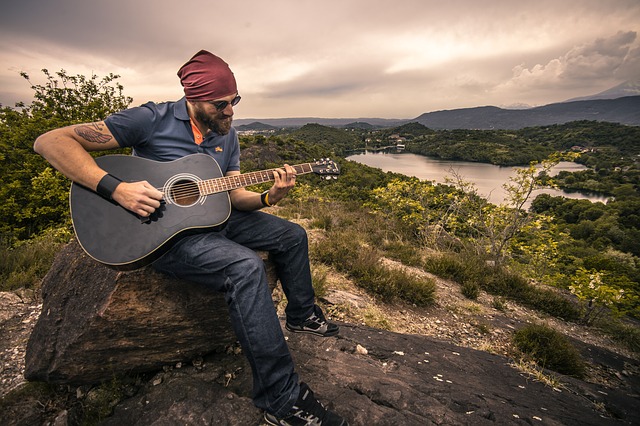 I love music. Life would be empty without it. There's a transcendence to it that is most definitely divine. I play the piano and sometimes when I would simply play what came to me, tears would pool in my eyes- not because I was sad, but because I felt overcome by beauty and often I felt ill-equipped to channel it properly.
I am much better with words.
My favourite artists hold one common thread: they are storytellers. My youth is coloured with the music of my father. Weekends were spent listening to his record and CD collections and I loved it: Kate Bush, Long John Baldry, The Stones, The Beatles, and my favourite: Van Morrison. My son is named for him and I sang Irish Heartbeat to him as a baby.
And I grew to draw to me those artists that could echo what I was carrying in my belly: pain, hope, confusion, love… In my teens I immersed myself in Tori Amos, Portishead, Simon & Garfunkel etc. I would spend hours in my room by myself just listening and taking it all in. I made mix tapes for myself and the people I loved. I wrote poetry and short stories. It was a gorgeous time of meditation and growth. These artists taught me to write better, to appreciate a message told succinctly, to have reverence for cadence and sound.
This blog is my diary- for better or for worse. I don't really edit here. I play fast and loose with grammar and I don't really give a shit. This is my sandbox. My boyfriend asked me the other day (in complete earnest) "I know that you heal by writing, but do you have to make it public every time?".
The short answer is: no, and often I don't. I have fifty-four unpublished drafts here. And the long answer is yes. I have nothing to hide. Those fifty-four drafts will make it to light somehow.
Do I still hold shame over things I have done in my life? Yes. Do I still worry about what others think of me? Yes, I do.
But that is exactly what this practice of mine aims to heal. And in my heart, the only one I am sharing these words with is Spirit. That is the goal: to see everyone as brothers, as sisters, as Spirit. One post at a time, one story at a time, one song at a time.
My stories are just that…stories. They are not me. But perhaps by my sharing you will feel less alone. Perhaps by my opening up, you will forgive yourself. And perhaps by my honesty, you will appreciate the truth just that little bit more.I hear it all the time from readers and I appreciate the feedback more than I can say.
Storytelling is what I came here to do. And I cannot ever fully express the gratitude I have for the storytellers I grew up listening to. Music has been the greatest portal to grace for me. To know I am not alone and that someone will sing my song for me, that is nothing short of a miracle.
♥