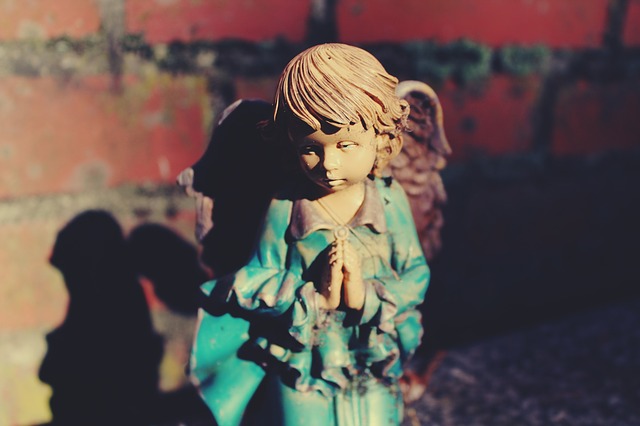 Sometimes I miss my old life. I was breathless, unaware and new. I was forever looking forward, hopeful. I believed in the power of romantic love…that two people can do anything if they commit to love one another forever.
I don't live there anymore. But sometimes, I miss it.
My teens and twenties were filled up with fantasies that someone (my boyfriend) would complete me. He'd adore me, lavish me with gifts, we'd get married, have babies, I'd be thinner and life would be better. Life would always be better.
I don't live there anymore.
I was anxious. My thoughts raced with breakneck speed. My emotions ran the show. I often felt victimized and spent so much time listing off reasons why life wasn't working and who was responsible.
I don't live there anymore. But sometimes, I miss it.
My life was lived through a lens of never having or being enough. I was overcome with fears that threatened to topple me so I looked outside of myself to numb them. I felt unsafe, unloved, unworthy.
Sometimes I still live there. But now I know how to leave.
And I'm leaving. Because even though the vice of victimhood can seem solemn and delicious, I've worn its stain too long. It doesn't end with the blame. It's a circle of pain that ceases only when I set it straight. And what sets it straight is the admission that this pain begins and ends with me. Within me is a perfect Teacher of Kindness to whom I can look at any moment throughout my day.
This is what do now.
I breathe in through my nose and out through my mouth. I ask for help from that Teacher and gently admit when I'm wrong. I choose love (more often than I used to anyway) and I point fingers at others for five minutes max before I relax my hands in prayer.
It's just that sometimes living this way is hard- there's resistance. And sometimes I want to go back to the old ways.
Sometimes I want someone else to look to…someone to blame and then someone to fall back on….someone to love me, protect me. The thing is though, strength and completion do not lie in romantic love, but in self-love.
Our peace comes from remembering our wholeness and that the end of desire is the beginning of a life filled with Light.
We are the light.
And though I don't live there yet, I'm waking up. I'll remember. And in the blink of an eye, I'll be there too. With an allegiance to that Inner Teacher of Kindness, I cannot fail. We can never fail.
<3