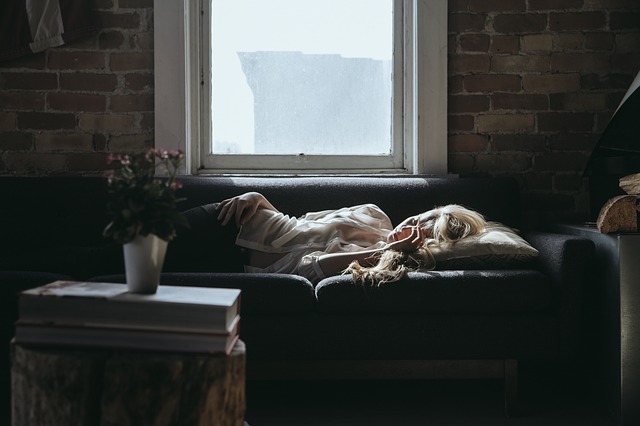 Because she cannot sleep, she prays. She speaks to the still, small voice within as if it is separate from her- as if her longing for it was the imaginary bridge between them. She lets the dam break at midnight, eyes watering, lips trembling- having held it all so tight and close. A racing mind tells the story, while a beating heart holds the truth between each thump. The truth is in the silence.
She is so calm and composed on the outside. It's not hiding; it's surviving. And part of it is true. She breathes faith like air. That's how she keeps it together. Even as the doubts pile up, even as the questions swarm, she stands firm in two words: God is. The noise is just noise. The worries are mere distraction. She lies blanketed in love in spite of it all.
And because she cannot sleep, she prays. While her children slumber, while her lover stirs- she prays. No thoughts would she keep that disturb her. Nighttime has become her tell-all, the moon her guiding light. The world is constantly tugging at her, showing her she's not enough: Saying the wrong things, not pulling her weight, disappointing, making the wrong choices….
"I am willing to see this differently."
The heaviness in her chest begins to abate. Her throat starts to soften. She carries so much. She cares so much. But really, she cannot do this alone.
Beyond the painful swell of a body lies Light. Beneath the sorrows of life sits Truth. God is.
♥