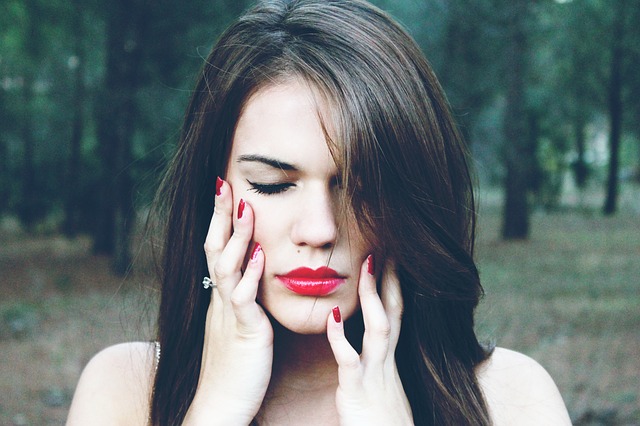 My old friend sat across from me waiting for me to finish my rant with infinite patience. Sitting on her plush beige chesterfield, I had my legs tucked up and underneath me; I was cold. The warm coffee mug in my hands was a blessing.
"So how can I forgive someone I have never met?" I asked in earnest. "How can I even claim to have been wronged?"
She tugged at the red silk scarf tied loosely about her neck. Its colour was stark and bold against her pale skin and white cotton dress. She wove it carefully between her fingers. She wasn't thinking of what to say; she was encouraging calmness by example. "How do you feel?"
"You know how I feel," I said quickly.
She smiled wide. "You're going to have to say it out loud."
I ran my hand through my hair in frustration. "I feel foolish. I feel like I should know better. I feel like I've created a problem where none existed before."
My friend cocked her head to the side and studied me with affection. "So who is it you need to forgive? This stranger?"
I huffed and placed the mug on the coffee table in front of me. Crossing my arms about my chest, I pulled my sweater tightly closed. "I know where you're going with this. I saw it a mile away. You're going to suggest I only have to forgive myself."
She laughed. "Look at you! You don't need me."
I rubbed my temples and forced myself to breathe deeply. Truth, as it often did, was dawning on me slowly. "There is no problem. There is only the love I have not given. I have held back my love in order to make the other guilty instead of myself."
"And?"
"And there is no guilt. Spirit…Love is all there is."
She removed her scarf and placed it neatly at her side. "And so?"
"So until I am willing to recognize the innocence in us both, I will continue to suffer…to feel foolish, to blame."
"Yes, darling. And while this doesn't mean you have to be friends, it does mean you can see each other differently. You can be at peace," she said gently. "I'll always listen to you whether it's to praise or complain, but we both know peace will only come from forgiveness."
Instinctively I brought my right hand to my collar bone and tapped gently over and over. "I've been holding on so hard. I wanted to be right."
She leaned forward, willing me to look in her eyes. "And which feels better, my dear? Peace or being right?"
"Honestly? It depends on the day."
Again, she laughed. "Is that so?"
I shook my head. "No, it's not. Peace feels better."
"Yes," she said. "It does. And this stranger is no stranger at all. Whether you've met or not, you want the very same things: to be loved, to be accepted, to belong."
I relaxed my arms and brought my feet down to the polished pine floors. A breeze swept past me from a place unknown. It cooled me though I hadn't realized I was warm until it did. "Right," I said.  "And in that way we know one another very well."
My friend picked up her scarf once more and formed it into a shape I could not discern from where I sat. "One might even say that in that way you are one and the same."
♥