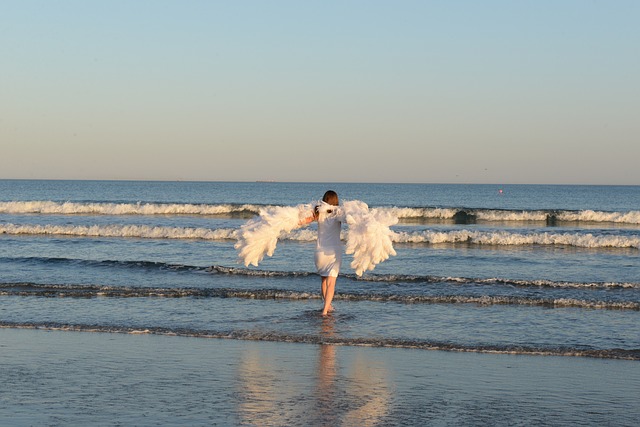 It's not for me to say what would make you feel better.  It's not for me to decide how you should heal.  But I've seen him in my dreams and I know that he's ok.  He's better than ok; he's with you, but that's not for me to say.

It's not for me to say how you should let go and forgive. It's not for me to choose how you should grieve.  But he longs to see you be at peace and he's willing to help you get there.  He sits in your lap and cuddles with you, but that's not for me to say.

It's not for me to say how loved and protected you are. It's not for me to mention that you are guided. But he will never leave your side for a second. He's your guide and you've been his, but that's not for me to say.

And maybe these signs are for me at this point and not for you. Maybe it's to help me grow confident and to trust myself. Maybe, just maybe…
A while back, someone told me to watch an episode of the Long Island Medium. I never did see a full episode, but I did watch a clip. It was of said medium stopping someone in a grocery store and giving them a message from a loved one who had passed. I mean, it was good television, I suppose- but it went against all I had been taught as an intuitive.
Always get permission.
If you don't receive permission, you cannot trust any messages you receive. There has to be an agreement between souls. Without agreement, anything you hear will not necessarily be pure. This was the foundation of my training.
Lately, I'm beginning to see it differently. I see it through the lens of kindness. There are times when I receive messages or sense presences with the people around me, but I have no idea why or what it would mean for them. Without knowing this, it feels unkind to say anything. If the message is persistent, I may ask the person if they want to hear what what I'm being told, but only if it feels urgent to me. This happens rarely.
If our natural state is kindness, and I believe that it is, then kindness is a language I can trust. With me and my intentions out of the way, I step aside for love and truth. I become a conduit and nothing more. It's not a party trick, it's comfort and guidance, and it has nothing to do with me.
<3