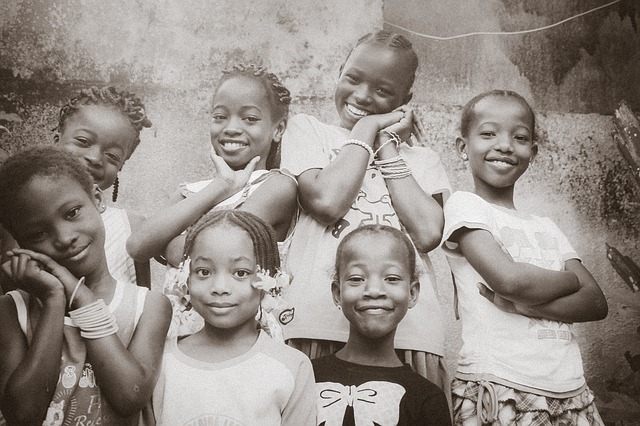 There's a woman I know of, through a friend, who is a fellow author and blogger. She (I believe) coined the term #indiemom to describe her single motherhood and I always kinda liked it. I'd see her post pictures with her adorable son with the aforementioned hashtag and think, "Awesome. She's doing it on her own."
A few days ago, I was surprised to see her post a picture with her son's father and a blurb that went on to say how great he is and how she could not have asked for a better co-parent even though they are no longer together. This surprised me because, for reasons of my own that I'm not even aware of, I assumed her son's dad wasn't in the picture. I assumed that's what she meant by #indiemom. It wasn't. This led me to rethink how I frame my own parenting situation.
I've referred to myself as a single mom a number of times here on this blog. What I mean by that is that I do not live with my kids' dad. He is most definitely in the picture and we co-parent smoothly and peacefully. I also have help from my boyfriend (who is especially good with my son) and my ex's partner (who stayed home with my sick son one night when I was home by myself and so desperately wanted to scoop up my boy and take care of him. Relenting to the fact that it was my kids' time with their father -and I didn't have to be supermom- was not easy.), not to mention help from friends and family.
It takes a village to raise a child. ~African Proverb
Just this morning I was driving my daughter to camp and remarking (silently) that she didn't fight me on going like she had the past five days. She had started the camp later than everyone else and had felt left out because all her fellow campers had gone ahead and made friends without her. This morning though, she wore a delicate confidence and she soon explained why. She said that her good friend had encouraged her to reach out to a mutual friend who was at the camp and ask her if she could sit with her and her friends at lunchtime. He also reminded her how much she loves this place where the camp takes place (a theatre) and that she can really shine there if she makes her mind up to do so. She followed his advice and the mutual friend replied "Of course!".
I had to hold back tears as she spoke. Thank God for this village. I had spent mornings trying to gently encourage her and maybe it helped a little, but this boy knows my daughter well. He got straight through to her.
It does take a village to raise a child. We need to work together, not set one another up for failure or disappointment. The putting-aside of pettiness and the raising-up of our precious children is for them, but we all reap the benefits. The more we, as co-parents…as families and friends, can stand together, the safer and more loved our children will feel.
Love big.
♥