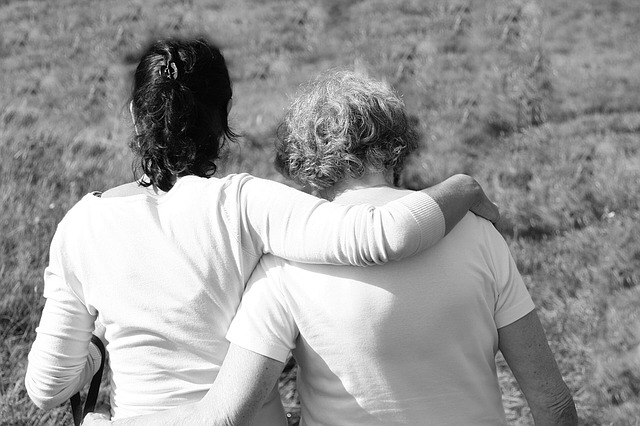 When I first started giving psychic readings, many of my clients were Jewish women living in Long Island, NY. Some of my dearest friends in the world live there. The communities tend to be close-knit and incredibly supportive. At the time, many of these women wanted past-life readings. They were having experiences that led them to believe they may be carrying trauma from another time.
What came through was that while, yes, some of them had pain rooted in various lifetimes, many of them carried ancestral trauma- pain held and buried through family generations. In most of these cases, the trauma stemmed from the genocide of World War Two.
A friend of mine who studies Family Constellation Therapy once told me: "We follow our parents into their pain." I have never forgotten this. It makes so much sense to me.
We repeat the unhealed patterns of our parents (grandparents, great-grandparents etc), sometimes to near-exact replication.
Sons follow fathers into addiction. Daughters follow mothers into co-dependent relationships. We have an innate desire to honour the guilt carried by the ones we loved first.
My own mother struggled with food and weight until she was in her fifties and while she looks amazing now (I've always thought she was beautiful), she still talks about the subject all the time. I carried this torch for her, silently. You'll never hear me talking about calories or how I need to "go work off that turkey dinner", but I tortured myself with guilty, shameful thoughts about food and weight from the age of ten until very recently.
This is not something I simply talk or write about; it is something on which I took clear, decisive action. I showed up every morning with a prayer on my lips and my knees to the floor. Attending weekly meetings even when I didn't want to as my son clung to my leg, offering me the perfect excuse to stay home. Finding a sponsor with whom I resonated and reaching out to her with naked honesty every time. My commitment to healing this demon of a disease was strong. And I did it.
I cannot say for certain that my children won't carry my pain, but I can say I have done all I can do for myself to prevent it. And it will not end there. I am aware and waking up. There are patterns I see in my life that are, as yet, unhealed and I am committed to shining a light on the darkness. Without taking it all too seriously, I am willing to see each pain through and surrendering more and more each time.
My parents are incredible people. Their love for each other and their family is strong. There is no blame here, only acceptance. There is no regret, only mindfulness. And with a belly full of love and a heart filled with awareness, I ask us each to play our part in the healing of generations to come. Show up to your pain. Be honest. Take action.
No more guilt or pointing fingers- become soft and open. Be the change- for real. Pain can be honoured without being repeated.
We got this.
<3