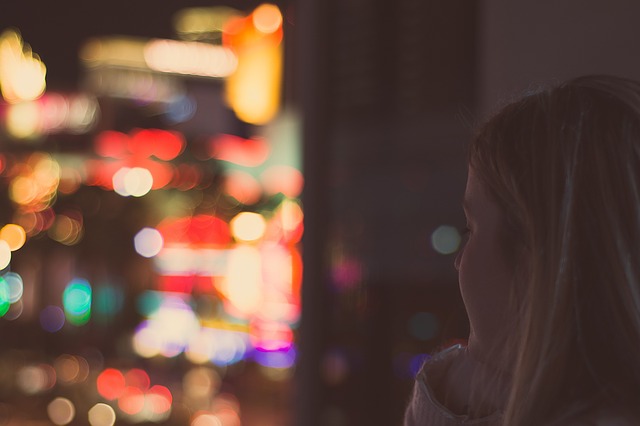 Two nights ago I took a detour into Crazy Town. You know, one of those nights where one fearful thought is allowed to fester and grow until you're ranting and raving about things and people you cannot control, seeking out reasons to get upset, looking at things on the internet that are anything but helpful etc etc etc
I hadn't done that in a good, long while. Fueled by fear and too much wine, I spun out. I did things I wouldn't normally do, said things I would not normally say.
The triggers, I believe, were two-fold. Firstly, earlier that day I ran into an old neighbour who had no idea that I had separated from my husband. Reliving that is never fun and it affected me more than I thought it would.
And secondly, I was by myself.
I have had two little human beings literally hanging off of me for eight years. And yes, I did have periods of time where I would be away from them, but since the separation the way I view time away from them is different. When they are with their father, especially overnight, I feel afraid, anxious and guilty. He is more than capable of caring for them. This is all me. And I have to laugh.
I have to laugh because if I take this too seriously I'll get stuck on the things that don't really matter. I'm transitioning out of one life and into another. It's scary sometimes, but I'm okay. And I have to remember that when I do get stuck in the fear I may do some stupid shit. I may say some really ridiculous things. But I can reel all that nothingness back in and let it go with laughter…a gentle laughter.
A laughter that says: this is not where my safety is, this is not the Truth of who I am, this is just filling time with silly things until you're ready to remember.
There is a better way.
So with a gentle laughter and a willingness to see the better way, I bring my Crazy Town night to the Light. I will pray those evenings where my babies are with their Daddy to be truly helpful. I will surrender where I think I should be in order to embrace where I belong.
Crazy Town will be there if I want to visit again, but I know the Light feels better.
<3