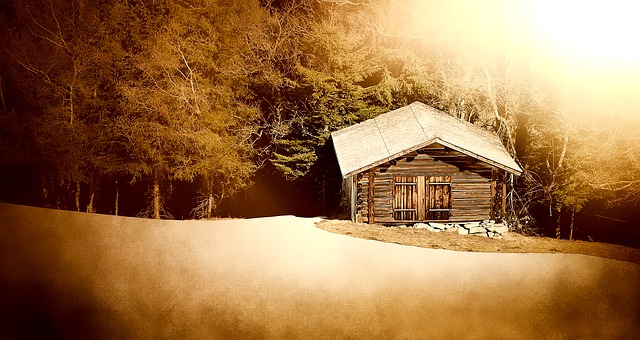 I was born in the lazy heat of summer, mountains in the distance, the smell of the sea in the wind. This landscape of my birth would haunt me always, though I could rarely recreate it. I would long for it. For though I was born in a suburban Vancouver hospital, my heart danced in the Douglas firs beyond.
I see myself in a remote cabin of cedar, small but functional, rural but comfortable. I see myself writing by the light of the fire, swimming in the lake, growing vegetables, cuddling up with the man I love, laughing with my children, stargazing.  I see myself slowly surrendering the so-called sorrows of the world in a peace-filled place of clean, fresh air.
This life is so very different from the way my twenty-year-old self had pictured it. My view was one of what should be, not of what I felt. I barely knew what I felt. My fuel was always people-pleasing and fear, but that tank is emptying. And though I feel my life heading in one direction, the intention is to not hang onto it. The intent is open wonder at what life will bring.
I've lost many things in the lazy heat of summer…friends, relationships, habits, dreams…often within weeks of my birth date. Perhaps it's also my time of rebirth? I don't know. And what's more, I'm beginning to care less and trust more. I do this in the style of a toddler having a tantrum, BUT I do it! I'm beginning to gently laugh at my flare for the dramatic.
So where I am is good, perfect actually. I need not be anywhere else. And when I get that feeling- that pull to the firs, the lake, the clean, fresh air- I close my eyes and soak it up. I breathe a deep and grateful breath and say, "I  wonder what's next…"
♥