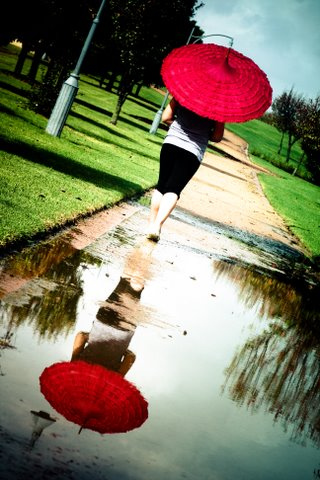 I have dreams for myself.  I see them in my mind's eye: bright, broad and big.  There I am special.  There I have it all.  And in the meantime I read and I listen.  I pray and I surrender.  All of this leads me on…it leads me somewhere.
There is a direction to my dreams.  It does not look the way I thought it would.  There has been a path lined with lessons.  These were unfamiliar to me.  I am surprised and humbled.
So maybe special isn't the goal.  Maybe I have it all already.
I don't write the directions.  I do not chart the path.  This is surrender I think: admitting that I don't know what's best for me and being willing to witness what is.
Yes, I think that's it.  I have talents.  I have skills.  Move me.  Put me where I can help.  Lay out the land so I may dance upon it and know.  It flows perfect and painless.  I flow.  Lending a hand, writing the words.  I am where I am meant to be.
Dream. Come. True.